IP Licensing and Commercialization
---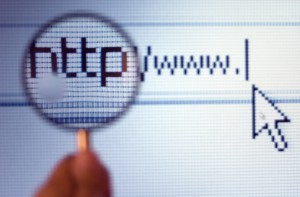 An important practical aspect of intellectual property involves the appropriate structuring of relationships to commercially exploit one's intellectual property. Through intellectual property licensing, an IP holder can:
Control who uses their trademark, copyright or technology and how they use it.
Limit the license on a software product to one user, requiring the payment of a licensing fee on the transfer of the product.
Limit where and how a product is used. For example, a license on the logo of a professional sports team may limit the type of product on which the logo may appear.
The Kotzker Law Group assists clients in leveraging their valuable intellectual property through preparing and negotiating licensing, development, acquisition and sale agreements involving intellectual property rights.
The Kotzker Law Group also helps clients consider the issues and maximize the value of intellectual property assets through the use of license agreements. The Kotzker Law Group's licensing expertise extends to brand identity, trademarks, and works of authors and artists, as well as a wide variety of other fields. We pride ourselves in crafting commercial agreements that address the intricacies involved in the development, licensing or sale of intellectual property.
The firm's services also include the formation of separate IP entities to protect intellectual property assets from exposure to lawsuits involving the client's primary business. The firm drafts, reviews and negotiates license agreements for licensees and licensors in a wide variety of business industries. To reduce the risk of future disputes, The Kotzker Law Group reviews all license and sublicensing agreements to ensure the presence of unambiguous language defining the rights and obligations of each party and address issues such as compensation structure, exclusivity, indemnification, confidentiality, and copyright and trademark policing.
In every matter, the firm prides itself on its commitment not just to understanding the client's legal needs, but also to immersing itself in each client's business and industry. It is only from this more encompassing, unique perspective that the most effective and cost-efficient legal solutions can be delivered.
If you would like more control over who uses your intellectual property and how it is used, or if need to obtain rights to use under someone else's intellectual property ownership rights, contact The Kotzker Law Group to schedule a complimentary initial consultation.